Join us at our February Event: Durham Local to Global women forum
Please mark your calendars for our annual local-to-global event! Come support CEDAW at a community-minded event featuring speakers and performances from Durham and presentationsby our CSW fellows on their research on issues of gender inequality in Durham. The event will be from 6:00 to 9:00 PM on February 23rd, 2017 at the Durham County at the Durham County Services Building at 400 E. Main St in Durham. Watch our Twitter and Facebook pages for a link to buy tickets, coming soon!
President Beth Dehghan Speaks at a Celebration of the Universal Declaration of Human Rights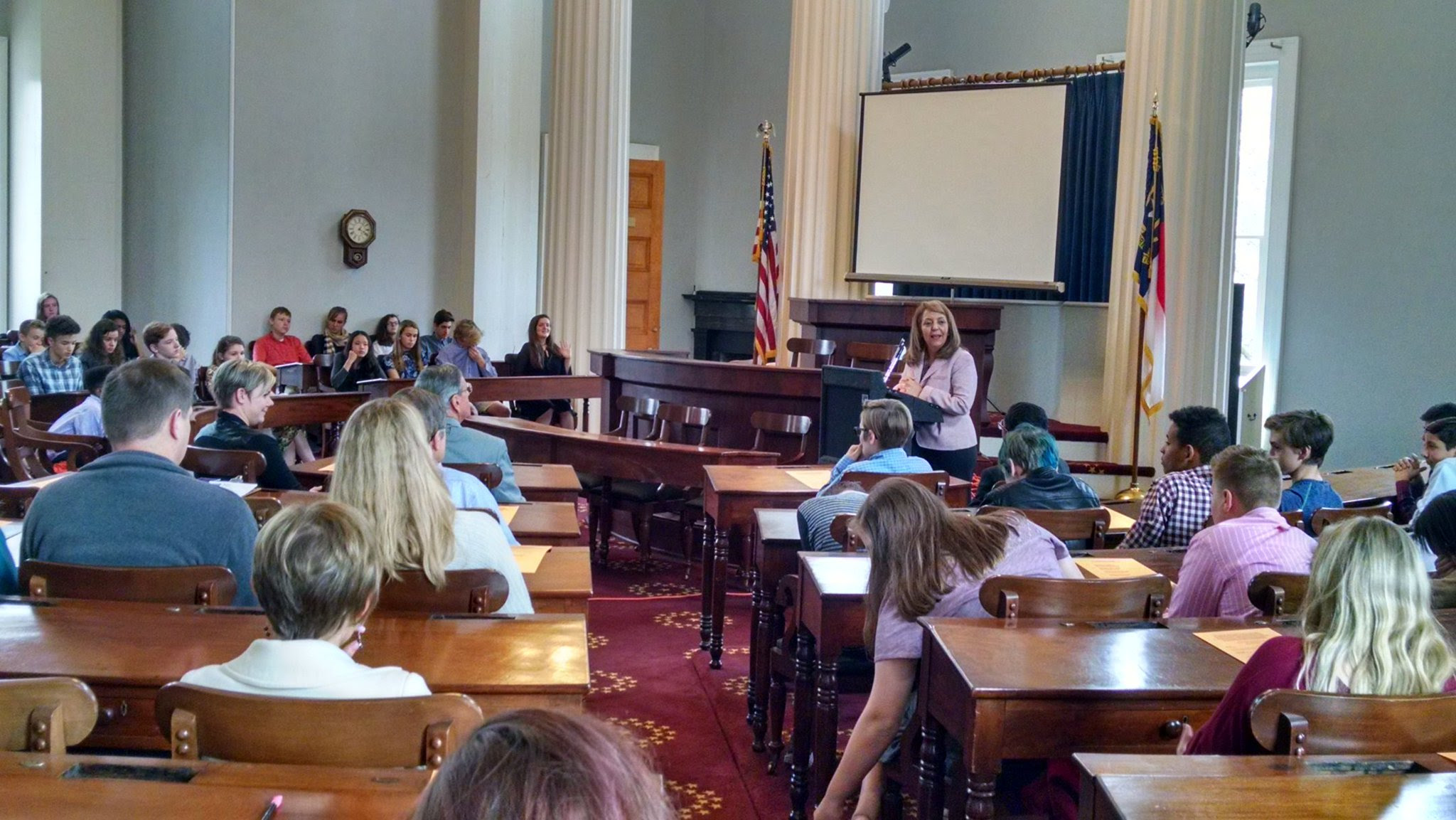 WomenNC president Beth Dehghan was invited to speak at the annual Celebration of the Universal Declaration of Human Rights by the Exploris Middle School eighth graders at theNC State Capitol building. She spoke to the students about the history of CEDAW and the Convention on the Status of Women at the UN in New York. She discussed the national push for the passage of CEDAW at the local level, and she urged students to consider applying to our fellowship when they entered college. Friend of WomenNC, NCSU professor Dr. Dan Figgins, closed out this event by singing an original song he wrote, an ode to Cities for CEDAW. See Dan's song for yourself at our local-to-global event!